images/uniterevolution/banner/page_header_line_blue.png
images/uniterevolution/banner/page_header_line_blue.png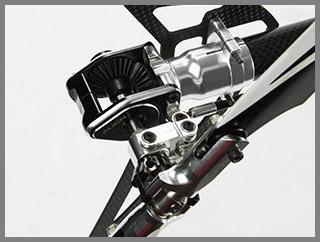 A simple enhanced Multiple-bearing design allows smooth and accurate movement. Take control of your T-Rex 700X just the way you like it!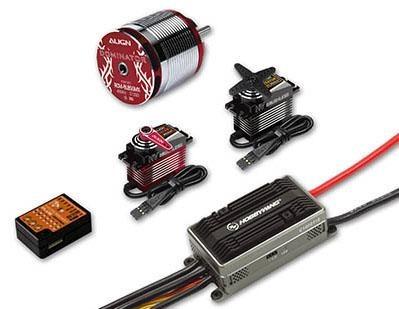 *Hobbywing Platinum HV 200A Details
Innovative "duo" stacking structure allows all components to quickly dissipate heat.
High-performance 32-bit processor for outstanding governor performance.
Platinum-HV-200A soft start avoids tail-kicks, adjustable within 8 to 25 seconds.
Built-in BEC continuously adjusts output voltage, range from 5V to 8V(step: 0.1V).
High-quality voltage MOSFET guarantees excellent performance.
Built-in spark proof circuit to effectively eliminate sparks at the "powering-on" to prolong the connector's lifespan.
Set up is simple and convenient ASBOX multifunction programmer.
Electric Equipment
T-REX 700X Kit x 1
Microbeast PLUS Flybarless System x 1
Hobbywing Platinum HV 200A V4
850MX Brushless Motor (490KV) x 1
DS820M HV Brushless Servo x 3 Freq: 200hz
DS825M HV Brushless Servo x 1 Pulse: 1520µs / Freq: 333hz
700 Carbon Fiber Blades x 1
106mm 3K Carbon Fiber Tail Blades x 1
Specification
Length: 1320mm - 51.97In
Height: 360mm - 14.17In
Width: 195mm - 7.68In
Main Blade Length: 700mm - 27.56In
Main Rotor Diameter: 1582mm - 62.28In
Tail Rotor Diameter: 281mm - 11.06In
Motor Drive Gear: 13T
Main Drive Gear: 110T
Autorotation Tail Drive Gear: 104T
Tail Drive Gear: 22T
Drive Gear Ratio: 8.46 : 1 : 4.73
Weight (with Battery): 5100g - 11.24Lbs
| | | | | | | |
| --- | --- | --- | --- | --- | --- | --- |
| | Main Blades | Tail Blades | RPM Approx. | Tail Drive Gear | Front Drive Gear | Drive Gear Ration |
| Standard | 700 | 106 | 2150 ~ 2200 RPM | 102T | 23T | 8.46 : 1 : 4.43 |
| Re-Fitting | 700 | 106 | 2000 ~ 2150 RPM | 104T | 22T | 8.46 : 1 : 4.73 |
| Re-Fitting | 700 | 106 | < 1900 RMP | 105T | 20T | 8.46 : 1 : 5.25 |
| Caution! excessive head speed above 2200 RPM can damage the helicopter and cause serious harm to property or individuals | | | | | | |